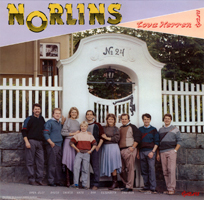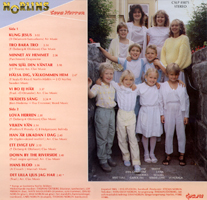 Praise the Lord
Recorded at Clav Music studio in Sundsvall 1985. The Norlins made the arrangements and some of the best musicians in Sundsvall were used. On a couple of tracks the younger generation, ten of the cousins, 5 - 16 years of age.
Released of the Clav label.
Photo: Bo Schilling, Sundsvall. Exterior from Thulegatan 24 in Sundsvall.

Titlar:
Kung Jesus
Tro bara tro
Minnet av hemmet
Min själ den väntar
Hälsa dig, välkommen hem
Vi bo ej här
Trädets sång
Lova Herren
Vilken vän
Han är likadan i dag
Down by the riverside
Hans blod
Det lilla ljus jag har
Lyrics:
Audio clip: